International Liberty
As an economic system for a nation, socialism is a miserable failure. Especially real socialism (government ownership of the means of productions, government-dictated prices, etc).
But that doesn't stop some people from defending socialism.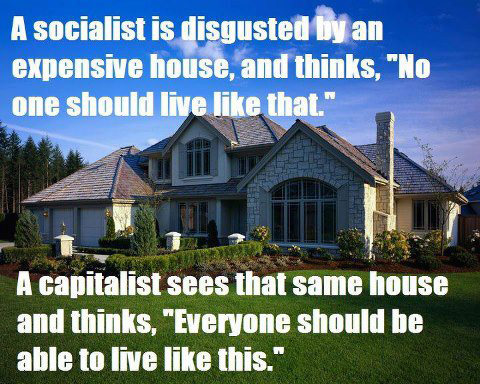 They claim the theory is noble since it is based on sharing and equality.
And they even say that many things we like in society – such as the family, neighborhoods, community groups – are based on socialist principles.
I think it would be more accurate to say those institutions are based on non-market principles rather than socialist principles, but that raises an interesting question.
Would socialism be okay if it was voluntary?
In a column for FEE, Tim Worstall explains that we shouldn't object to socialism – so long as it isn't coercive.
…voluntary socialism does work sometimes, and it's habitual now to mention Mondragon as an example of industrial companies that succeed as…
View original post 830 more words